Pig manure organic fertilizer screening machine
The organic fertilizer screening machine is a grading and screening equipment in the organic fertilizer equipment, and it is also an indispensable process for the production of fertilizer.
The organic fertilizer screening machine, also known as the drum screening machine, is a widely used classification equipment in the compound fertilizer and organic fertilizer industries. It usually adopts a combined screen. It is widely used in the screening of various solid materials with a particle size less than 300mm. The capacity is generally 1-20 tons per hour. The organic fertilizer trommel screen can be used for cleaning, impurity removal, size classification, etc., which is widely used.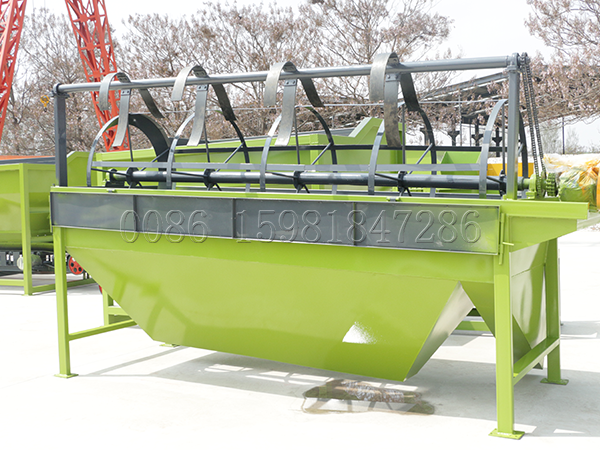 The organic fertilizer screening machine is a common equipment in the production of compound fertilizers. It is mainly used for the separation of finished products and reverse materials. It can also realize the classification of finished products, so that the finished products can be evenly classified. The combined screen is used for easy maintenance and replacement. The structure of the machine is simple and easy to operate.
The rotary drum screening machine has the features of high screening efficiency, low noise and convenient maintenance. Our fertilizer equipment is complete in specifications and quality, and all indicators meet or exceed national standards. We have realized one-stop service for design, manufacture, installation, debugging, technical training. Different models and configurations is different price. Welcome to contact us for details.