How many workers are needed for organic fertilizer production?
The number of people in the production organization of the organic fertilizer plant is determined by the completeness of the equipment installation. The improvement of organic fertilizer equipment can reduce manpower, but also reduce part of the equipment, which can be completed manually. The relationship between the various agencies and functional departments of an organic fertilizer plant with an annual output of 10,000 tons is roughly as follows: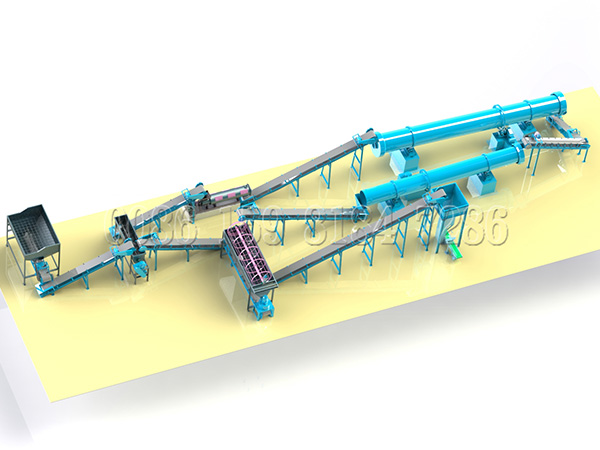 Factory Director: 1 person Bookkeeper: 2 people
Purchasing raw materials: 3 people Selling products: 3 people
Production: 8 people for transportation, 4 people for equipment operation, 1 person for equipment maintenance, 4 people for product filling and packaging, 1 person for product warehouse, 1 person for raw material warehouse
Total: 3 administrative staff, 1 skilled worker, 24 ordinary workers.
The annual production day is 300 days, and each shift works for 8 hours. During the production peak period, the labor quota may not meet the work needs. It is planned to adopt overtime or hire temporary workers to solve the production.
Our company have realized one-stop service for design, manufacture, installation, debugging, technical training. Different models and configurations is different price. Welcome to contact us for details.